As a home business owner, you know that staying connected with your community is critical. But with so many moving parts to your marketing campaigns, it can be tough to keep up. That's where social media management apps come in.
We've rounded up five social media management apps you can rely on to keep you engaged and connected with your community.
1. TweetDeck
TweetDeck is a third-party platform that streams tweets according to the way you want them. If you're unaware of Tweetdeck, it is a free scheduling tool specifically for Twitter. Originally an independent app, TweetDeck was subsequently acquired by Twitter Inc. and integrated into Twitter's interface.
As you can imagine from the name and that Twitter owns it, TweetDeck is primarily an app for Twitter. But it does have a limited number of Facebook functions. These include being able to post to your Facebook Page, but it doesn't offer tools for managing any of the content or making any changes to your account. The same can be said for TweetDeck and LinkedIn.
To use TweetDeck, log into your Twitter account and navigate to https://tweetdeck.twitter.com. The app will load with your Twitter content filling four columns: Home, Notifications, Messages, and Trending. Additional columns such as List, Collections, Likes, Mentions, Followers, etc., can be set.
Using various columns, you can track what others are saying about you, providing updates through links, videos, sharing photos, and tweeting.
2. HootSuite
Hootsuite is one of the market's most popular social media management apps. With it, you can manage all your social media accounts in one place, track brand mentions, schedule posts, and more. It's an excellent tool for busy home business owners who want to stay connected with their followers and customers.
Through HootSuite's dashboard, groups may collaboratively schedule updates to WordPress, Facebook, Twitter, LinkedIn, and other social networks through mobile, desktop, or web platforms. Teams additionally may track industry trends and campaign results.
HootSuite is fully integrated with most social networks, allowing you to manage your activities on a simple dashboard for your Facebook, Twitter, Instagram, YouTube, or LinkedIn accounts. The app has a simple, intuitive dashboard with advanced workplace filters. Some other features of Hootsuite include:
A Wise guide. It shows you how to schedule a post, add a social network, check keywords/mentions, and share content using Hootlet and social media networks.
Social media courses where you can learn the basics of social media marketing.
Pricing Plans:
Free Plan – You can monitor two social media accounts with this plan. It allows one user, five scheduled messages, and a publishing calendar.
Professional Plan – Cost is $49/month. Allows one user, ten social accounts, unlimited scheduled messages, plus several additional features.
Team Plan – Cost is $179/month. This plan adds several features, but the main details you will notice are the number of users and social accounts that are allowed. This plan enables three users and 20 social accounts.
Business Plan – Cost is $739/month. Allows five users, 35 social accounts, and several additional features.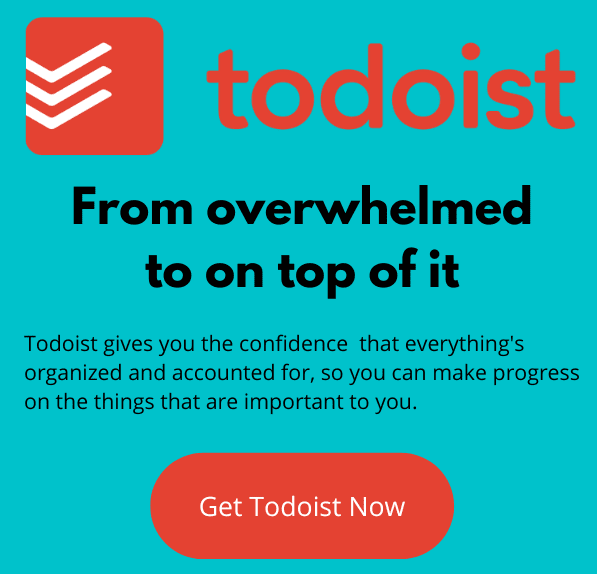 3. Audiense
The Audiense platform makes it easy to analyze your community and take actions that will help you grow. You can clearly understand what's going on in the Twitterverse and manage communities more effectively than ever with actionable data at every turn – all while saving valuable time!
If you want a tool that will help grow your following and keep people engaged, then Audiense is the perfect social media management application. Key features include targeting individuals based on their interests or demographics; crafting engaging content for those interested in specific topics that matter most to them – all while monitoring analytics so Twitter can give feedback about how well it's working!
The Audiense tool can be used with your Hootsuite or Buffer account to offer analytic reports that will help you tailor SM campaigns. Here are eight favorite features of Audiense:
Famous Followers – With Audiense, you can tap into the robust social networks of your "famous" followers.
New Followers – There are many ways to sort through your new follower list, but one of the most useful is by followdate. Find out when they were favored or active last and start following them then!
Inactive Friends – Why are you still following that person? They haven't posted anything in ages! Unfollow and start following people who share your interests.
Search All Twitter when List Building – You can now search through your followers, friends, or all of Twitter to build lists more efficiently than ever!
Not Following You Back– If your new friends don't follow back after two weeks, it's time to ditch them. But keep in mind that Twitter monitors your follower: friend ratio by limiting the number of "friends" on an account and will ban anyone who has too many followers yet doesn't engage with those following them regularly enough!
Follower Bio Tag Cloud – You can use this technique to find the keywords that appear most frequently in your followers' bios. This will make it easier to stay on top of what people care about!
Advanced Search Among Friends or Followers – The advanced search feature will allow you to determine who is connected with your account. You can use keywords, locations, or friends and family members' names to learn more about them!
Analyze Your Lists – This is a big-time saver. No more clicking through one connection after another, just bulk actions to eliminate useless stuff instantly!
Pricing Plans:
Free – Basic analytics and community search.
Twitter Marketing – $39/month. Advanced Community Analytics, Tweet Analytics, Data Exports, Advanced Audience Manager, community search, Broadcasting DM Campaigns, Twitter Ads
Audience Insights – $696/month. I will not list the features of this plan since it is not likely of interest to the home business owner.
4. Sprout Social
Sprout Social is yet another social media management tool much like Hootsuite. It offers the ability to manage multiple channels all in one place. An important feature that sets this social media tool apart is the inbox. All your messages and opportunities for engagement will arrive in one place, whereas Hootsuite displays messages in columns.
Here is a further comparison of Sprout Social with Hootsuite:
Bulk Scheduling – Offered by both
Platform Certification & Training – Offered only by Hootsuite
Social CRM – Offered only by Sprout Social
Chatbots – Offered only by Sprout Social
Optimize Send Times – Offered by both
The Add Keyword option is another powerful feature. Adding your keyword here lets you keep track of all your brand mentions. Sprout Social also offers excellent analytics service. In the report section, you can monitor and create reports on engagement, team performance, trends, etc.
Sprout Social has three membership tiers to choose from. You can start with a free 30-day trial and later upgrade to one of the following:
Standard – $89/user/month (when paid annually). You get:

5 social profiles
All-in-one social inbox
Monitor and engage with messages across Facebook, Twitter, Instagram, WhatsApp, TikTok, and LinkedIn.
Publish, schedule, draft, and queue posts
Social content calendar
Review management
Profiles, keywords, and locations monitoring
Tasking and social CRM tools
Group, profile, and post-level reporting
Paid promotion tools to boost Facebook posts
Professional – $149/user/month (when paid annually). You get:

10 social profiles
Everything in Standard, in addition to:

Incoming and outgoing message content tagging
Custom workflows for multiple approvers and steps
Scheduling for optimal send times
Response rate and time analysis reports
Trend analysis for Twitter keywords and hashtags
Advanced – $249/user/month (when paid annually). You get:

10 social profiles
Everything in Professional, in addition to:

Message Spike Alerts for increased message activity
Digital asset and content library
Chatbots with automation tools
Saved and suggested replies
Inbox rule builder for automated actions
Automated Link Tracking
Set up rules to automatically add link tracking to links posted in Sprout, helping you better identify your social traffic.
5. Buffer
How would you like to manage five social platforms with just one tool? With Buffer, this is possible. You can schedule posts and share content on Facebook, LinkedIn, Google+, Twitter, and App.net as if it's child's play.
Buffer is a social media management tool that makes sharing content across your social media channels easy. You can create a schedule for sharing content, and Buffer will automatically post it at the right time. Buffer also offers a variety of tools to help you analyze your social media performance and track how well your content is performing.
You can run your marketing campaigns using Buffer's scheduling tool from a centralized dashboard. Then measure your social media performance in real-time and adjust your key performance indicators on the go.
According to Buffer users, the best thing about the app is the visual content plan editor, which allows you to add images with custom URLs. Its analytics feature also gets high marks.
There is more than one way to use this tool. You can share and post content by adding a browser extension or using a tablet or Smartphone application. You can also visit their site to schedule the content.
Pricing Plans:
Free:

Manage up to three channels.
Basic publishing tools
Landing page builder
Essentials: $5/mon/per channel

Planning & publishing tools
Analytics tools
Engagement tools
Landing page builder


Team: $10/mon/per channel

Essentials features, plus:

Unlimited team members & clients
Draft collaboration tools
Easy, clear exportable reports
Agency: $100/month/10 channels

Team features, plus:

Custom access & permissions
Agency-friendly pricing
Conclusion:
Whether you're looking for a more streamlined way to manage your social media or want to get more involved with your online community, these five social media management apps will help keep you connected. Have you tried any of them? What was your experience? Let us know in the comments below!
Let us know of other topics you wish we would address. While you're at it, why not sign up to receive our blog in your inbox?