You Can Easily Manage All Customer Relationships from One Place.
With HubSpot CRM, you can easily manage all your customer relationships from one place. This means you can keep up with what's going on with each contact, whether it's a lead, a prospect, or a current client. You can even send automated emails to your contacts based on their actions within the system.
Do You Have A CRM System?
Is a CRM System (Customer Relations Management) a component of your small business? If not, should it be? If it is, how is it contributing to the growth of your business? I would love to hear how CRM is benefiting your business. Please use the comment box below to share. Or, you can contribute through our contact form. I acknowledge that there may be businesses that will not benefit from CRM significant enough to be worth the setup time and learning curve. But I also contend that in many instances, an assumption that CRM will not benefit may be unfounded.
Should You Have A CRM System?
To explore the benefit of a CRM app, Let's use my business as an example. I am an affiliate marketer. SEO is a big deal to me and my business. I'm continually looking for ways to improve it to bring more traffic to my site. Given my efforts to improve SEO and my obsession with analytics, putting all my eggs in that basket is tempting. If I can grow my traffic to enough visitors, I will attain the financial return I'm after, so it would seem. If this is my entire strategy, I'm playing a numbers game. I'm betting that a certain percentage of those who come to my content will make a purchase. The more I increase the traffic; the higher my income will be. While this can be true, I'm overlooking many contributing factors that could increase the percentage of my return, better known as ROI.
I'm overlooking an important factor in why people come to my site. I need them to click on an affiliate link and make a purchase. But is that why they came to my site? No. It is unlikely that anyone will come to my website to buy something.
In most cases, they came for information. It is possible that while they are reading, they will see an ad for a product they were considering purchasing or that has an incredible price. So on impulse, they click on the link to check out the product and may make a purchase. That scenario has considerably decreased the percentage of a visitor making a purchase. So if I relied on a broad statistic that says that a certain percentage of those who visit a site make a purchase, I might discover that the percentage is much lower for my scenario.
(We independently select these products — if you buy from one of our links, we may earn a commission.)
What If I Could Change the Scenario?
So what if I could change that scenario? What if, for instance, I began to acquire an email list of those who read my blogs? And then, I used a CRM system to store and manage that list. And what if I keep track of the habits and behaviors of those on the list? Blogs they read and activity on the website? Now I have a means of building relationships with people who know what I offer. They are no longer strangers who happened by my website but followers or at least repeat users of my services. For these people, the scenario has changed. When they come to my website now, they are already open to taking advantage of what I offer. I have increased the ROI for those on my list. And the more I can grow that list, the greater my return will be.
Let me give a personal example of how this might work. A few months ago, I came across a reference to a blog written by Lisa Sicard, posted on her website, inspiretothrive.com. After reading her blog and exploring her website, I decided I was interested in her ideas and services and wanted her as a resource. So I subscribed to her email list. Now I receive her weekly newsletter with references to her blogs and other resources. When she recommends a product or an action that might help, I check it out because I consider her a competent resource. By signing up for her email list, I transitioned from a visitor to a follower, and when I read her blogs or go to her website, I am already receptive to what she might recommend.
Convinced that I need to pursue growing an email list, I will need help. I need a CRM system to help manage this effort.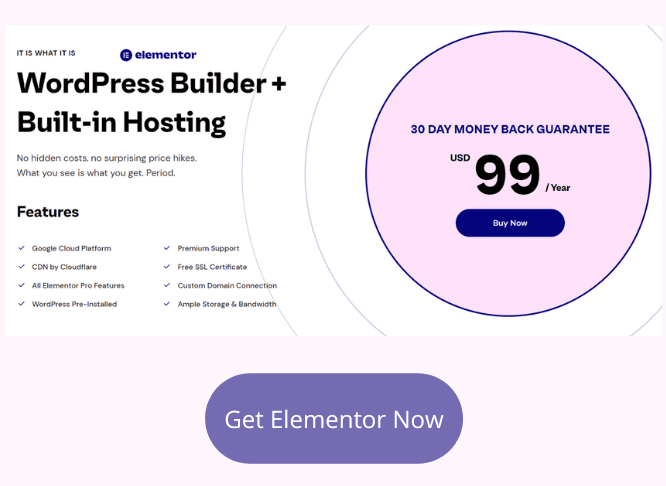 HubSpot CRM
As a user of HubSpot CRM, I want to walk you through some of its features to acquaint you with ways the CRM can benefit your business. From the list of CRM systems below, you will notice that PCMag editors Gadjo Sevilla & Neil McAllister, in their article, "The Best CRM Software for 2022," rated HubSpot as the "Best for Easy to Use CRM for SMBs." They also gave it a 3.5 Good rating, which is not the highest rating provided for CRM choices for small businesses. So HubSpot may not be your pick. My purpose is to reveal some features, pointing out how they might benefit your business.
First, one of the reasons I chose HubSpot was the free features with no time limit on the free access. There are a few limitations on some of these free features, such as having HubSpot branding or no form or email automation. The free account allows 1,000 contacts and 2,000 emails per month. The startup business has the free tools it needs to grow and can phase into additional features as it is ready for them and more capable of paying.
As I move on to highlight some of the features in HubSpot, I want to emphasize that this is not a review of HubSpot. I do not intend to cover all segments of its features. This blog only introduces CRM software and how it can benefit your business. I will use HubSpot and its marketing features to outline a CRM marketing plan using an email list.
Introduction To A CRM System
Once I have set up my HubSpot free account, I have the choice of registering for tools in five different categories: Marketing, Sales, Service, Operations, and CMS. All are free. While I could sign up for tools in more than one of these hubs, I have only chosen Marketing.
I begin by importing a pre-existing contact list to get started with my marketing tools. I also have the option of manually creating new contacts. The importing process is simple. I exported a contact list I already had with another email service to a CSV file. I then imported the file into my HubSpot account. The free HubSpot account will allow me to store up to 1 million contacts in as many as five active lists and 1,000 static lists. The limit on emails sent each month is 2,000.
With contacts stored in my account, I will also connect my website to HubSpot through the HubSpot WordPress plugin. Through this connection, I can track the contacts' activity on my website by email, phone calls, and chat. The HubSpot plugin connection allows me to establish a chat feature on my website for interaction with website visitors. From my dashboard, I can turn the chat feature on or off depending on my availability to respond. With these tools engaged and the ability to track user activity, I can begin to interact with my contacts based on their interests. In other words, I can build relationships with them. Once I start sending targeted emails and newsletters, I will have additional information to help develop those relationships.
Capturing New Leads
Now that I have access to a free marketing account and a list of contacts added to it, I am ready to begin adding new leads to my CRM. I will use the following tools to achieve that goal:
Landing Page Builder – I can create a landing page for a new promotion. For greater integration, I will use the HubSpot service to host it for free rather than including it along with my website. I could design a complete website with the CMS tools on HubSpot if I choose. I already have a website, so I will use only the landing page tools to channel results from my new promotion.
Forms – This tool will add a form to my landing page to capture new leads.
Ads – Using the ad tools, I can integrate with Facebook ads, creating and tracking an advertisement for my new promotion. Ad campaign activity will go into the contact records.
Marketing Email – Now, I am ready to send a marketing email or newsletter to target the various interests of both my new and existing leads. Tools for this are in my free marketing account.
Why Not Use Only An Email Marketing Service?
You may wonder why you need a CRM system if you already use an email marketing service such as MailChimp or Constant Contact. One of the strengths of HubSpot and other CRM systems are their integrations. HubSpot, for example, has integration with MailChimp, enabling you to continue using your account there while importing the activity of your email blasts to your CRM in HubSpot. When I am ready to send a marketing email or newsletter, if I choose, I can integrate with MailChimp or another service to send the newsletter. My CRM system will receive the contact activity from that mailing to provide insights on my contacts. This information will help me segment my contacts and inform me of their needs and interests.
It is not necessary, though, to use MailChimp because HubSpot has all that is necessary for the task of mailing. Whether using an integration or working within HubSpot, your move to a CRM system will transition you from merely using analytics to having a comprehensive view of your contacts.

Video Overview
For another perspective on using a CRM system for marketing, this video will give an overview of inbound marketing at HubSpot.
Taking The Plunge
Whether you're ready to dip your toe in the CRM pool or take the plunge, here are some resources to help.
HubSpot
HubSpot is my choice and the system I have used to demonstrate the advantages of using a CRM system. If you want to check it out further, here is a link you can use for that purpose – HubSpot. The extensive array of free resources will help you get up and running before having any financial outlay. To be clear, as an affiliate, I may benefit if you choose HubSpot.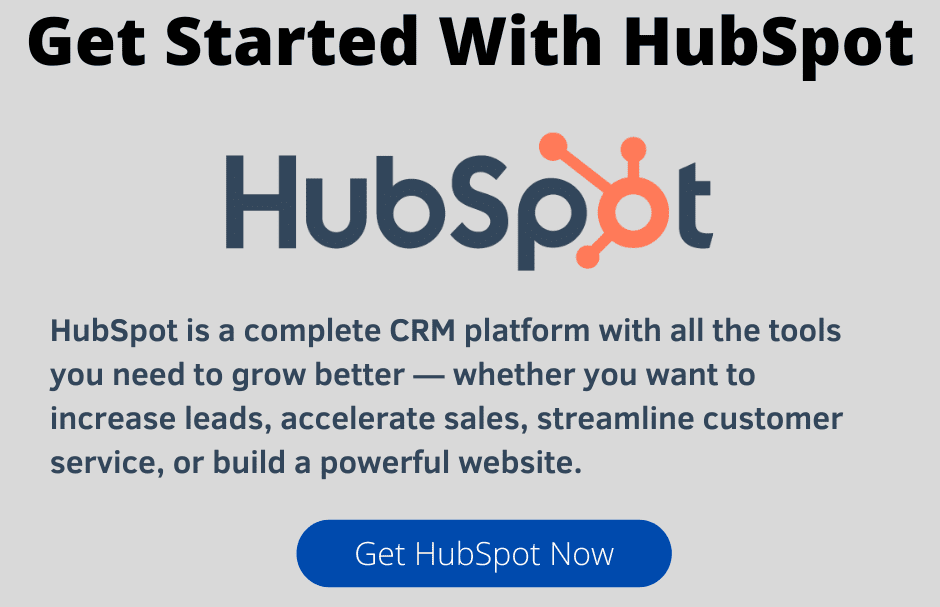 Choosing A CRM System
There are many options when choosing a CRM system. HubSpot is not the only option and may not be your best choice. As you browse through the list below, a good starting point is to match a system to the size and needs of your business. You will find systems designed for larger and smaller companies, along with other options.
This list is available from PCMag editors Gadjo Sevilla & Neil McAllister, in their article, "The Best CRM Software for 2022," which reviewed 13 of the best CRM software. Here is their summary:
Zoho CRM 4.5 Outstanding | Best for Zoho Platform Customers
HubSpot CRM 3.5 Good | Best for Easy to Use CRM for SMBs
Freshsales CRM 4.0 Excellent | Best for Basic CRM
Zendesk Sell 4.0 Excellent | Best for Integration With Zendesk Products
Salesforce Sales Cloud Lightning Professional 4.5 Outstanding | Best Overall
Less Annoying CRM 4.0 Excellent | Best for Startups
Sales Creatio 4.0 Excellent | Best for Large Sales Teams
Apptivo CRM 4.5 Outstanding | Best for Small Business CRM
Insightly CRM 4.0 Excellent | Best for Growth-Stage Businesses
Act! CRM 3.0 Average | Best for Longtime Act! Users
Salesflare 2.5 Fair | Best for Very Small Teams
SugarCRM Sugar Sell 4.0 Excellent | Best for High Customization
Conclusion
HubSpot CRM is a good choice for small businesses that want an easy-to-use system with many free features. But there are many CRM systems available, and the best one for your business will depend on the size of your company and your specific needs. Use the resources above to help choose the best CRM system for your business.
If you are already using a CRM, you might want to make a recommendation describing the benefits of your system that you like best. Please do so in the comments box below or through our contact form.
---