The Physical Address Dilemma for the Home Business
Operating your business out of your home, as great as it may be, does have several challenges to overcome. One of these challenges has to do with your physical location. What should you do about the physical location of your business? Should you —
have a non-existent physical location,
list your home address,
or find a different solution?
In this blog, we will consider virtual solutions to address the problem of a physical location. In my next blog, I will weigh in on solutions for inventory storage.
We will break the information into two sections:
Virtual mail
Virtual Office
Before starting, you should consider two questions:
What is wrong with not having a physical address? This may not be a problem if your business operates online and all your products are digital. But if you have non-digital products, it may be necessary to list a physical address. This will help to provide legitimacy for your business.
Why should I not use my home address as the physical business address? There are several downsides to using your home address as your physical address:

Security and privacy of your home
Lease or homeowners association rules
Zoning regulations
Liability concerns
We independently select these products — if you buy from one of our links, we may earn a commission.
Virtual Mail
Before getting to the virtual solutions, you may want to consider some simple, longstanding physical alternatives. These are standard mailbox services:
USPS – Renting PO Boxes from the US Postal service has existed for decades. A PO Box is not new or virtual, but it is still an alternative.
UPS – Securing a mailbox from UPS is also an alternative that has been with us for years.
FedEx – Yet another mailbox rental option.
Local Options – Search your local area, and you will find several more options.
These options may serve you well if you want an excuse for a break from your home office. But, convenience will not be their strong suit. They do require you to retrieve your mail.
The following table gives you a quick reference to the benefits offered by five virtual mail services. You will note that they all provide a physical address with the mail service. To enlarge the table, use CTRL & + keys together. To return to the default size, use CTRL + 0 keys. You can also use this link to download a PDF of both tables below – (Download PDF of following tables)
Using the table reference, you should be able to select the features you want quickly. From there, you can go to their websites to look more closely at their information. Each service will have differing details about charges you will incur should you go over the allotted amounts. Links for each product is below the table.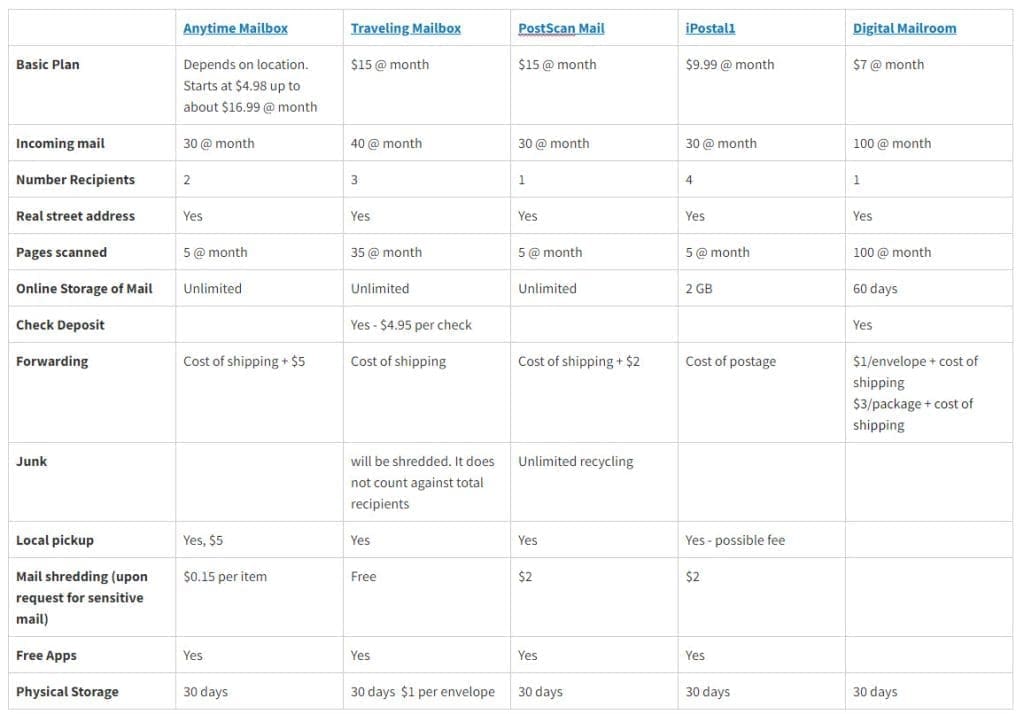 Virtual Office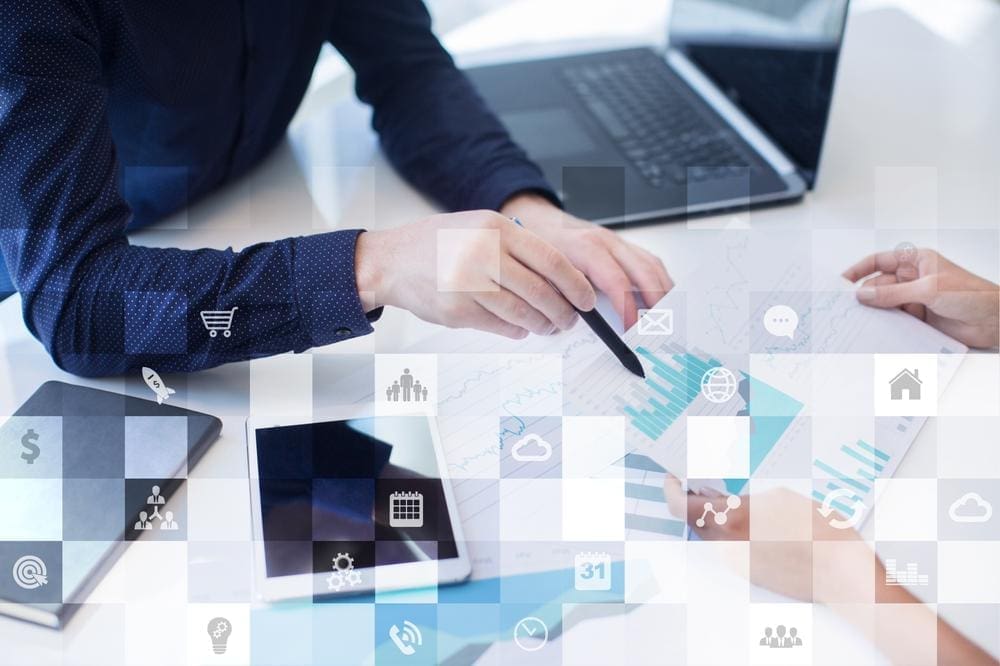 The virtual office is an expansion of the mail service. It amounts to a suite of virtual services, including mail, phone, and fax. Unlike virtual mailboxes, virtual office packages cannot be listed in a table showing how they compare. Since each virtual office package is unique, I have listed each individually.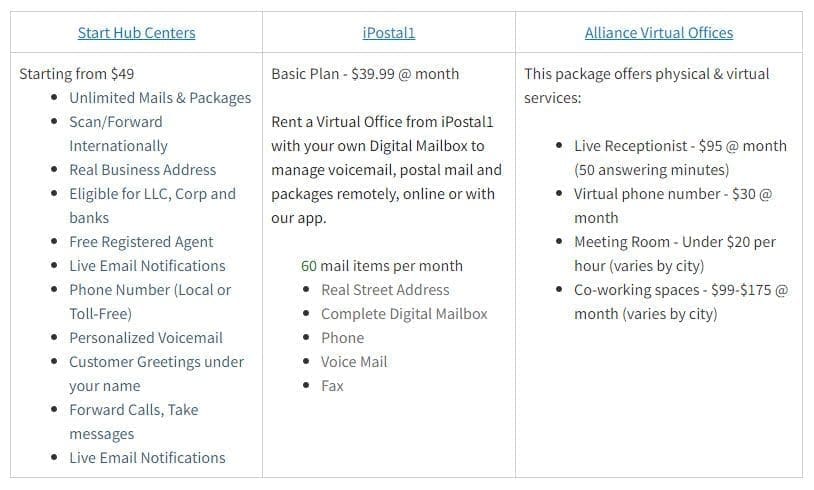 We independently select these products — if you buy from one of our links, we may earn a commission.