A reliable Internet Connection
A strong foundation is necessary for your home business's success. And a part of this foundation is your internet connection. Yet, how do you choose a dependable internet connection?
This post will discuss the speed, dependability, and availability of four types of internet connections. We'll then direct you to the best providers for these internet connections.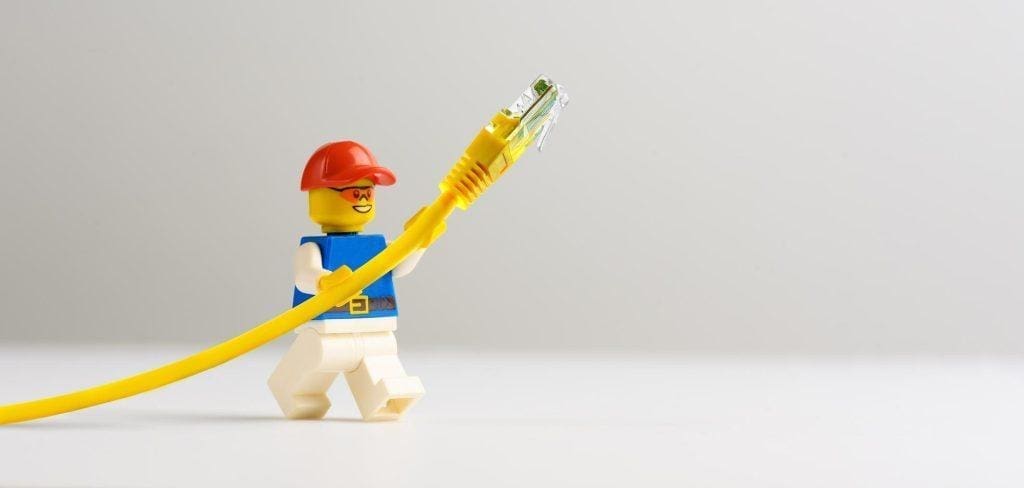 Connection Types:
1. DSL Connection:
Description – DSL, or Digital Subscriber Line, is an internet connection that works from telephone lines. It is a feature of telephone services such as AT&T.
Speed – Speed is the greatest drawback for DSL. With a top speed of 100 Mbps, it comes in last among the four types of internet connections.
Reliability – In general, DSL and cable are equally dependable. But, the service provider will determine how reliable and fast the connection is.
Availability – Availability will be dependent on your location. AT&T, once a primary provider of DSL, has phased it out. But it is still widely available where other providers offer it.
Recommendations – DSL would not be my recommendation for the home business unless it is the only alternative. While it may be a good choice for individual use, it is too slow for the demands of a business.
2. Cable Connection:
Description – You get a cable connection from the same service that provides your cable television service. If you already have cable TV, you will only need to add internet service to your plan. If you do not have cable TV, you can order only the internet service from your local cable provider.
Speed – Cable internet can deliver up to 1,000 Mbps. This makes it ten times faster than the maximum speed for DSL.
Reliability – Both cable and DSL are equally reliable.
Availability – when it comes to availability, cable wins over fiber, but fiber is catching up. Depending on your location, you may only have cable as an option. If you choose cable, you may have only one cable provider available for your area.
Recommendations – For business use, I am not recommending DSL. This leaves cable, fiber, or mobile hotspot.
A recommendation is meaningless unless there is a selection. But, you may not have a choice. If you have the option of one or the other, the expense will come next on your list. Fiber might be more expensive by way of comparison. Is it worth paying extra money for faster speeds?
3. Fiber Optic:
Description -Fiber optic is a method of sending data signals over long distances with little loss of strength. Both DSL and cable connections use wires that have many points along the route to your modem, which can reduce their strength.
Speed – Fiber can reach top speeds of 10,000 Mbps, making it 10 times faster than cable. As with DSL and cable, the actual speed will depend on your service plan.
Reliability – Fiber optic cabling is more dependable and secure than cable or DSL. This is due to the fact that data is transmitted via light on fiber. The type of cable used in fiber has no signal deterioration issues.
Availability – Availability can be an issue. Even if your location is in a metropolitan area, there is no guarantee that fiber service will have made it to your neighborhood yet.
Recommendations -If there is a suitable alternative, and the price difference isn't huge, fiber is my clear choice. I'm paying $5-10 more per month for twice the speed of cable via AT&T Fiber. For me, this difference is worth the speed increase.
4. Mobile Hotspot:
Description – A mobile hotspot is a technology that allows you to use your phone's cellular data connection to establish a Wi-Fi network. This may be useful for home businesses that require a stable internet connection but do not have access to cable or DSL.
You may be able to setup a mobile hotspot using your current phone depending on the plan you have with your provider. Most providers offer a mobile hotspot option that allows you to utilize the internet by connecting your PC to your mobile hotspot. Please note, though, that even if your phone plan has unlimited data, your hotspot allowance will likely have a limited to the amount of data used by the hotspot at full speed. Beyond that limit, it may have unlimited data at a slower speed.
You can also buy a hotspot device to connect to your plan and provide WiFi for multiple device users even when your phone is not present.
An advantage of a mobile hotspot is that you can have an internet connection for your computer anywhere mobile phone service is available.
Other Hotspot Considerations
Speed – The mobile hotspot will have slower internet connections than the connection types. For example, if you're using a phone with 4G support to connect to the hotspot, you'll get maximum speeds of around 25–30 Mbps. Depending on location and signal strength, 5G phones can provide speeds up to 1,000 Mbps. If you can get 5G with 1,000 Mbps, you will be on par with a cable connection.
Reliability – A mobile hotspot will be as dependable as your phone connection. However, if your phone cannot connect, neither will the hotspot. This is somewhat self-evident, but sometimes we can overlook the obvious.
Availability – Mobile hotspot connections will benefit from having more alternatives. Even in locations where cable or fiber isn't available, mobile phones will be accessible. The trick is to get a plan that includes a mobile hotspot with your phone service. Or, you can buy a hotspot device.
Recommendations – Mobile hotspot is becoming more and more a viable option for a home business. While fiber remains the fastest connection, it is possible to have a hotspot equal in speed to cable. As you will find in the next section on providers, cost for hotspots are not out of reason. The biggest factor to consider is the amount of data you will need. You will have limits on data usage and will pay more to get more.
To me, the greatest advantage with a mobile hotspot is flexibility. Depending on your data usage, it is possible to use a hotspot for your office internet connection and also take it on the road with you to use wherever you are.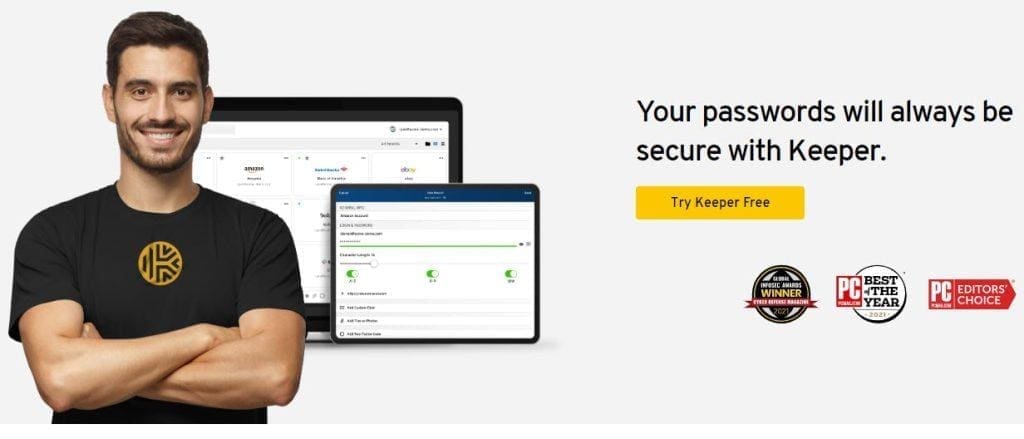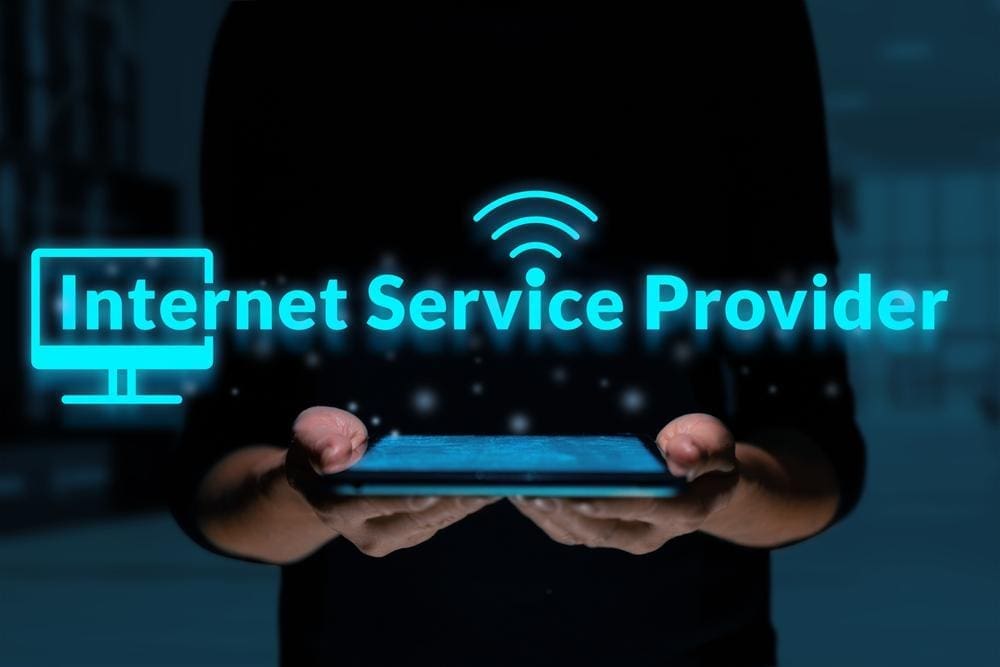 Internet Providers
We're now ready to look at internet service providers. To do so, I'll use data from highspeedinternet.com as a reference point. Drawing on an article titled, "2021's Best Internet Providers in Customer Satisfaction," by Bison Messink. I'll give a brief rundown of key facts from the article. If you want to get down into the gritty details, here is a link you may use:
High-speed Internet Review
Highspeedinternet.com did a survey of 12 internet providers rating them on customer satisfaction in five areas:
Overall satisfaction
Internet speed
Reliability
Price
Customer Service
I will list the top three providers in each of these five categories. If none of the top three providers in these categories are available in your area, go to this to find other providers that ranked well.
Overall satisfaction:
In terms of overall customer satisfaction, the top three internet suppliers are:
Earthlink
AT&T
Verizon
Internet speed:
The top three recipients for internet speed customer satisfaction were:
Earthlink
Verizon
Cox
Reliability:
Top customer satisfaction for reliability went to:
Earthlink
Verizon
AT&T
Price:
Customer satisfaction for price recipients was:
Earthlink
Verizon
AT&T
Customer Service:
Finally, the top three for customer service were:
Earthlink
Cox
Verizon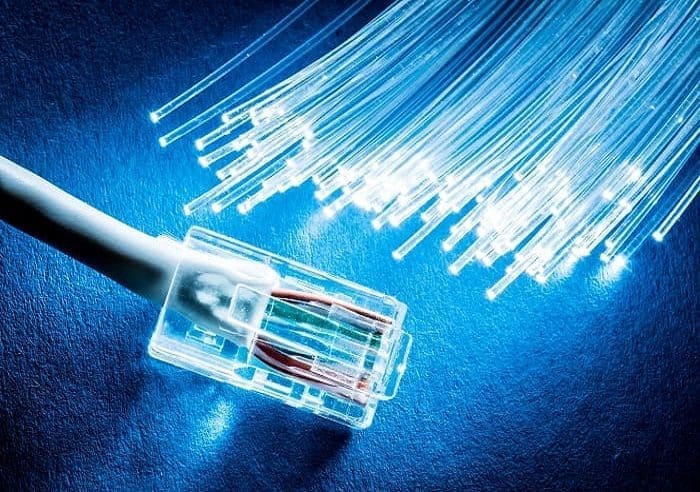 Providers of Cable and Fiber Internet
I will again reference a report from highspeedinternet.com by Rebecca Lee Armstrong and Kevin Parrish, titled, "Fiber vs. Cable Internet: Compare Options and Providers." You can access the report using this . This information is current as of April 15, 2022.
The Best Cable Internet Providers
1. Xfinity
50–1,200 Mbps
$25.00–$79.99/mo.
2. Spectrum
200–1,000 Mbps
$49.99–$89.99/mo. for 12 mo.
3. Cox
25–Up to 1,000 Mbps
$29.99–$109.99/mo.
4. Optimum
100–940 Mbps
$29.99–$49.99/mo.
5. WOW!
100–1,000 Mbps
$19.99–$64.99/mo.
6. Astound Broadband
Up to 50–Up to 940 Mbps
$19.99–$49.99/mo.
The Best Fiber Internet Providers
1. Google Fiber
1,000–2,000 Mbps
$70.00–$100.00/mo.
2. AT&T
100–5,000 Mbps
$55.00–$180.00/mo.
3. Verizon
300–940 Mbps
$39.99–$89.99/mo.
4. CenturyLink
200–940 Mbps
$65.00/mo.§
5. Frontier
500–2,000 Mbps
$49.99–$149.99/mo.
Mobile Hotspot Providers
PC Magazine labels the following hotspot providers as "The Best Mobile Hotspots for 2022." The list below is not their full list, but is the top three. This link will take you to the article.
T-Mobile Hotspot

Hotspot device – $299.99 (at Amazon)
$50 per month for 100GB
5G

AT&T Hotspot

Hotspot device – $499.00 (at Amazon)
$50 per month for 40GB
4G

Verizon 5G Hotspot

$399.99 (at Verizon)
$60 per month for 100GBunlimited lower-speed data
5G
Conclusion
It can be intimidating to figure out what the best internet service is for your needs. There are numerous variables to consider, including price, speed, dependability, and customer support. We hope that we have been able to assist you in your search for a trustworthy internet connection!
(We independently select these products — if you buy from one of our links, we may earn a commission.)
---