What Type Computer Is Best For Your Business?
This blog will discuss considerations to help impact your computer choice. I'm not referring to a brand choice, but the type of computer. And in particular, which kind of computer will best suit the needs of the home-based business. Is it a desktop, laptop, or all-in-one computer? In case you are not familiar with the all-in-one computer, it is one in which the monitor and computer are one unit.
I should emphasize that this is not an assessment of the better computer. Such efforts will likely end in a draw. This old debate between desktops and laptops has become pointless. Laptops have improved to the point of being equal to the power of the average desktop computer. So our question is about which computer best meets the needs of your home-based office.
Step One – Computing Location:
Stationary or Mobile – Let's begin with the question, "Where will you be using your computer most of the time?" Will your answer to this question need a stationary or portable computer? Or might it include both?If your answer is 'stationary,' all three options are still in the running. Skip Step Two and proceed to Step Three to consider your computing requirements.
We independently select these products — if you buy from one of our links, we may earn a commission.
Step Two – Computing Location Part 2:
If your answer in Step One was 'mobile,' your next question is, "How much of your work is mobile and how much is in the office?"
If one-half or more of your work is in the office, move on to Step Three.
If less than one-half of your work is in the office, selecting a laptop may be your best choice. In that case, you can stop here and begin shopping for your laptop computer unless you want to continue.
NOTE: If more than half of your work is away from your office, I assume that your computing requirements are lite. So they will not go beyond the capabilities of a laptop. If I am wrong in this assumption about your work, you will need to continue with Step three.
Step Three – Computing Requirements:
Now our questions change direction. No longer are we talking about the location of your work but of usage? For what functions do you use your computer most often?
Standard processes:
Word processing & spreadsheets?
Are we accounting with QuickBooks or similar software?
Web design?
More demanding processes:
Graphic design?
Video editing?
Photography?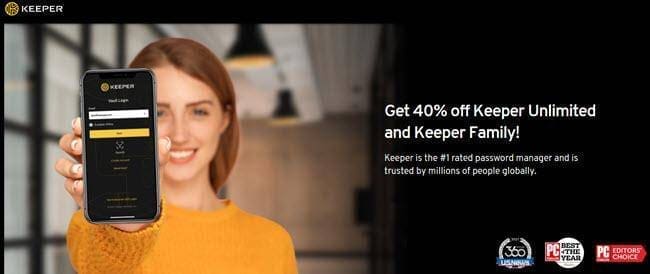 Is more than one-half of your work outside your office? Does your computer usage fall within the standard processes? A laptop computer should be a good fit for you. Regardless of your computer choice, you still want to avoid a low-end computer. You do not want to spend much time watching wheels spin as you wait on your computer. Here are some recommended minimum specifications:
At least 8 GB of RAM
An Intel Core i5 or equal processor
An 802.11ac 2.4/5 GHz wireless network adapter.
Do your regular tasks fall within the more demanding processes? Your computer may need some extra specifications not found in the list above. For instance, if you are an experienced graphic designer, you may already know what you need. But a beginning graphic designer needs input from those experienced in design. I will not try to address the specifications of these specialties. I wish to point out that specific computing tasks may need more specifications. So I recommend that you explore those specifications based on your computing requirements. If you need beefed-up specifications in your computer, your choice may need to be a desktop. A desktop will allow greater flexibility and capacity.
Step Four – Desktop vs Laptop vs All-In-One vs Docking Station:
By this point, we may have left mobile users behind. A laptop is the best and, maybe, the only choice. There is no need to consider anything else.
If the bulk of your work is in the office, all three computers can compete for your choice:
In-office & standard usage – If most of your work is in the office, you need not default to a desktop computer. A laptop or all-in-one may be your best choice if your computer usage falls within normal processes.

You may prefer the simplicity of the laptop. Set it on the desk, plug it in (or not), and you are ready! The same goes for the all-in-one. The only difference is that the keyboard is not built-in.
Or, your desk may be too small to squeeze a monitor and keyboard on it along with everything else. And where will you set the case? This same argument may apply to the all-in-one, or it may not. It will save space compared to a desktop computer but not compared to a laptop.
Even if your work is not mobile, you may want to take your work to the patio or elsewhere on occasion. This argument doesn't work well for the all-in-one. It is not hard to move but will not fit on your lap. It will also need a power source which is not true for a laptop.
Screen size is a significant advantage for the all-in-one over the laptop. All-in-one computers come with up to 27-inch screens. Of course, this is no advantage over the desktop.

Docking Station – A docking station can be an alternative to the all-in-one computer. It is a good solution for someone who prefers a laptop but wants a larger screen. When in the office, connect your laptop to the docking station. The docking station will, in turn, connect the laptop to one or more screens of whatever size you want.
In-office & more demanding usage – Does your work stay in the office, and is your computer usage of a more challenging nature? If your work needs fit this description, I am not attempting to address your needs in this blog. The possibilities are too many and diverse.
The Best of Two Worlds:
There is one last consideration in your choice of computer. This consideration has been on your mind throughout this blog if you are like me. Why not have the best of both worlds and choose a desktop AND a laptop? That is my choice. More than one-half of my work is at my desk, and I like a little more power and larger dual screens. So I invest a little more in my desktop and not as much in a laptop. If less than one-half of my work were at the desk, I would invest more in the laptop than the desktop. Using two computers can also be a solution for the person who needs to be mobile while needing a more powerful computer for graphics work.
We independently select these products — if you buy from one of our links, we may earn a commission.
Download Free Infographic
---