Choosing The Right Printer For Your Home Business
If you have a home business, then you know that having a reliable printer are both essential tools. But with all the different options on the market, it can be tough to decide which one is right for your business. In this blog post, we'll give you some tips on how to choose the right printer for your business. Tips on choosing the right scanner we will address in a later blog.
There are a few things to keep in mind when choosing the right printer for your business. The type of business you have will dictate the type of printer you need.
The volume of printing you need to do: If you only need to print on occasion, you can get away with a less expensive printer. Yet, if you do a lot of printing, you will need a more robust printer that can handle the volume. 20 ppm for moderate print output will work for most home office settings. If your printing is heavier than that, 30-40 ppm may be necessary. Over 40 ppm is getting into heavy-duty usage and under 20 ppm will be rather slow.
The type of documents you need to print: If you only need to print simple documents, you can get away with a basic printer. But, if you need to print more complex documents, you will need a more advanced printer.

Simple – Letter size, single-sided, black & white
Complex – Legal or Ledger size, double-sided, color
Special – Banner or poster

The quality of the prints: A third consideration is the quality of printing you will be doing. Will it be high-quality documents or photos? When we turn to quality in printing the focus is on DPI, or dots per inch. The higher the number of dots per inch, the higher the quality of printing. As a general rule this guide you can follow this guide:

For a letter or business document with graphics, 300 dpi will look fine.
A higher-quality document such as a handout for the board of directors will call for 600 dpi.
For the average photographer, 1200 dpi is excellent for photos.
Type of Printer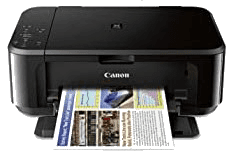 Inkjet Printer
An inkjet printer will meet all the requirements above, but not at a commercial volume. Inkjets create a clean, sharp image that is suitable for both high-quality paperwork and photo printing. When it comes to big-volume production, but, it falls short. It is slower than laser printers and more expensive to run. They only print about 220 pages for each standard ink cartridge. This can add up to considerable expense. Though inkjet printers have a lower purchase price than laser printers, they close the gap with the cost of ink with a higher printing volume.
(We independently select these products — if you buy from one of our links, we may earn a commission.)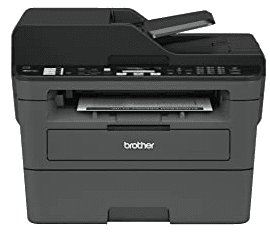 Laser Printer
A laser printer may meet both the higher volume printing and high-quality printing needs. You'll pay a higher upfront cost for a laser printer, but the lower cost of printing will make up for it. A regular high yield ink cartridge that costs $41 will print 600 pages on average. Yet, a high yield laser print cartridge that costs $45 will print about 1,800 pages. This is $.07 per page for the inkjet compared to $.025 per page for the laser.What about the cost of the printer? You can buy a low-end inkjet color printer for less than $100. Compare this to a low-end laser black & white printer for about $120. A color laser printer will start at around $180. In either case, you can have a wireless printer for these prices.With either an inkjet or laser printer, you don't have to pay more to get better print quality. Most of the time, you'll get more features (like automatic duplexing) if you pay more, with no change in print quality. An example of this is the HP DeskJet 4155e, with a purchase price of $124.99 on Amazon. The print quality for this printer, or DPI, is 1200 X 1200. You will pay $100 more for a printer such as the HP Envy Inspire 7955e, to get a DPI of 4800 x 1200. The price is $219.89.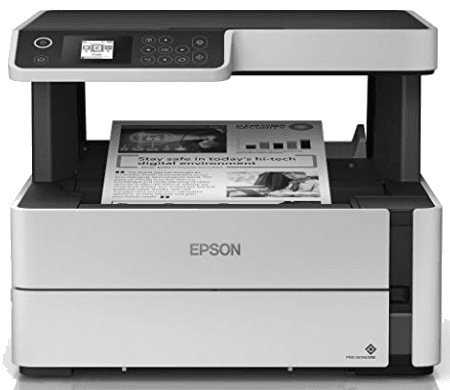 SuperTank Printer
Supertank printers are inkjet printers with a tube system instead of individual ink cartridges. The printers drawn ink through tubes from high-capacity ink tanks. These tanks are filled from high-capacity ink bottles. Replacement ink bottles include enough ink to print thousands of pages and cost under $20.Cost of SuperTank printers start at around $190.
(We independently select these products — if you buy from one of our links, we may earn a commission.)
Conclusion
To summarize, the best printer for a business depends on:
The nature of printing
The quantity of printing
The budget
An inkjet printer is an excellent choice for high-quality documents and photographs. A laser printer is a better option when producing larger quantities of material. But the SuperTank printers can step up to the task of volume printing as it brings down the cost per page.