What To Look For In A Scanner For The Home Office
A scanner is an important piece of equipment for any home office. They make it easy to scan documents and photos and are also helpful for creative projects or for keeping track of your finances. If you're in the market for a scanner, you should keep a few things in mind. In this blog post, we will discuss the key features to look for when buying a scanner.
FEATURES TO CONSIDER:
Document Types
Size – The document type is the first step in selecting a scanner. And the first thing to consider regarding document type is size. Will they be a letter or legal size? If so, an A4 printer will be your pick. But if you want to scan larger items, you need an A3 scanner.
Black & White or Color – Another feature that goes back to the document type will be color. Most scanners can scan in either format, color, or black & white. But if color is necessary, you will want to check for sure when selecting a scanner that can process in color.
Resolution – A further feature related to document type is resolution. This is an important consideration if you will be scanning photos and need good-quality scans. A scanner with a DPI of 400-600 will be preferable in this case.
Simplex or Duplex – Duplexing is a feature that allows scanning both sides of a document in one procedure. The main question about duplexing is whether you will work with two-sided documents. Only feeder scanners can duplexing, so if you need duplexing, you will also need a feeder. This is not a problem unless you need to scan bound documents.

Scan Features
Scanning Volume – Next, you want to consider how much scanning you'll be doing. The following two features are particularly significant for higher-volume scanning:
Feeder or Flatbed – A feeder scanner, which feeds the pages you are scanning, can be helpful if you do a lot of scanning or if your scanning involves multiple-page papers. A feeder is distinct from a flatbed scanner because it can automatically feed pages for scanning. A feeder also gives you the choice of duplex scanning. Unfortunately, you will need a flatbed scanner if the multiple-page documents you need to scan are bound, such as with a book.
Speed – The speed of a scanner is crucial if you will be doing a lot of scanning. You measure speed in pages per minute (ppm). Normal scanner speeds range from 20 ppm to 200 ppm. The lower ranges will be enough for the average home office. If you are doing a high volume of scans, you will need a higher ppm scanner.
Software -A final consideration when choosing a scanner is the driver or software that comes with it. The terms driver and software are interchangeable. They make the scanner work. The software creates the documents that come from the scans. You will want to check and see what types of documents the software can make. The default document output that most scanners produce is a PDF. But you may need to create DOCX or RTF documents with your scanner. And if you are scanning photos, you will need TIFF, JPEG, or similar file types.

ADDITIONAL CONSIDERATIONS:
If you have worked through the previous section, you are almost ready to select a scanner. But here are a few more technical considerations:
All-In-One
An all-in-one machine can do three or four things. It can print, scan, and copy. Sometimes it can also fax. The all-in-one is a good choice for your home office. Instead of three or four pieces of equipment, only one takes up office space. If you are considering an all-in-one, my blog "How to choose the right printer for your home business: A Guide" will be a good read. This is a partner blog to this one, helping you to make a good choice with both printer and scanner.
Specialized Scanners and Accessories
A final consideration is whether you need a specialized scanner. This will be the case if you need:
Large format/high precision scanning
Specialized book scanning
Mobile scanning
Networked scanning
Check scanners /MICR readers
This would be a higher capacity than what we discussed above about volume. I mention these specialized requirements to call attention to the need to check scanner capabilities. You want to ensure the scanner you choose can meet your needs in these areas. I won't detail these needs in this blog, but you should know them.
Compatibility
You will want to ensure that the scanner you choose is compatible with the other equipment in your office. For example, is it compatible with your operating system? Does it need more processing or memory than what your computer has? Although there is usually no conflict, it is a good idea not to take compatibility for granted.
SELECTING THE SCANNER:
(We independently select these products — if you buy from one of our links, we may earn a commission.)
Now that you have all the selection details, it is time to look at some scanners. Here are a few possibilities for you in four different categories.
Flatbed Scanners
Feeder & Duplex Scanners
High Capacity Scanners
All-In-One Printer/Scanner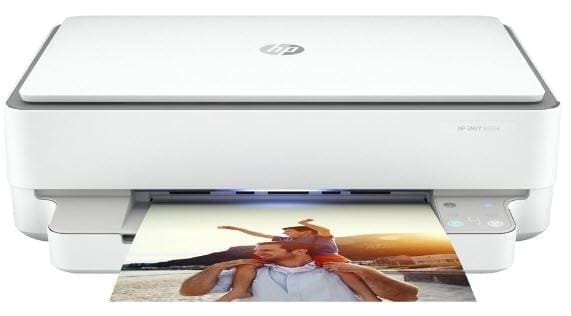 (We independently select these products — if you buy from one of our links, we may earn a commission.)
Conclusion:
Choosing the best scanner for your home office can be a daunting task. There are many factors to consider, such as how much scanning you'll be doing, the type of documents you need to create, and compatibility with other devices. But with these considerations in mind, you will find the perfect scanner for your needs.
---